Foaming Bath Bomb Gift Set - 4 Pack W/Rainbow Luffa Sponge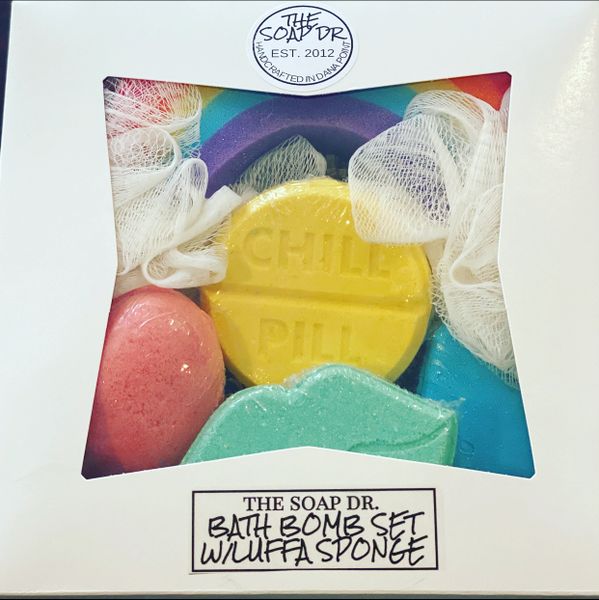 Our Bath Bomb Gift set comes with 4 of our most popular bath bombs and a HUGE rainbow double luffa sponge. 
Simply drop one of our luxurious Bath Bombs in a tub full of warm water, watch as the bomb foams and explodes with color and aromatic fragrances that will delight your senses and soothe your sore muscles.
Our Bath bombs are made with quality ingredients that will not leave a ring or stain in your tub.
Red/Pink - Coconut Water & Pineapple
Blue - Maui Wowie
Yellow - Bahama Mama
Green - Bamboo Lotus
Soap Dr, bath bombs are handcrafted with Baking Soda, Citric Acid, SLSA, Cream of Tartar, Kaolin Clay, Tapioca Starch, Grape Seed Oil, Polysorbate 80, Lake Color & Essential or Fragrance Oils
(Bath Bomb colors may vary from picture shown, bath bombs are handmade)