Activated Charcoal Tea Tree Luffa Soap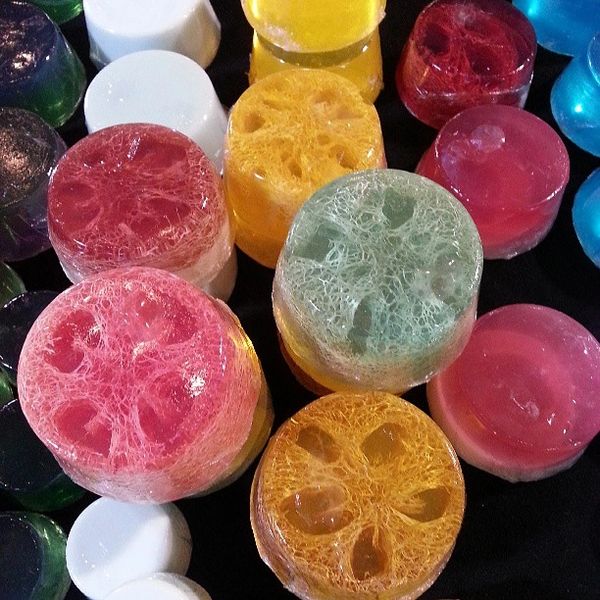 Activated Charcoal removes impurities and toxins from your skin. Made from coconut shells, washed for purity, and pH neutral. This bar  has a true herbal, earthy and medicinal aroma of tea tree.
Glycerin, a natural emollient, draws moisture from the air and into your skin. It cleanses without stripping or upsetting the delicate natural PH balance neccessary for soft, healthy skin. And, since we use no heavy animal oils, our soap rinses clean and leaves no soapy film behind. All our soap is produced from the highest quality double distilled and deodorized clear coconut oil, forming luxurious lather and sparkling clarity.

Ingredients: Luffa Plant, Sorbitol, Coconut Oil, Proplylene Glycol, Stearic Acid, Water, Sodium Hydroxide, Glycerin, Tea Tree Essential Oil
4 oz
Vegan